Gluten Free Diet FAQ + Gluten Free Recipes
With our best gluten free recipes and answers to frequently asked questions about being gluten free, this is your beginner's guide to a gluten free life.
By:
Sara Raffensperger, Editor, FaveGlutenFreeRecipes.com
When you first start your gluten free diet or even before you are diagnosed with a gluten sensitivity or celiac disease, you probably have a lot of questions about being gluten free. We do our best in this article to answer your Gluten Free Diet Frequently Asked Questions.

Once you have all of your questions answered, keep reading to find some of our best gluten free recipes for every occasion. From breakfast to dinner to dessert, there are a ton of easy gluten free recipes for you to try.

You're probably thinking that you can't eat anything good anymore, but the goal of this collection is to show you that there are plenty of delicious gluten free meals you can make.
How to Know If I Need to Eat Gluten Free?
If you suspect that you have a problem with gluten, consult your doctor. Don't start a gluten free diet unless you've been diagnosed with celiac disease or another gluten-related disorder.

If you notice that you experience these symptoms after consuming foods that have gluten in them, make a doctor appointment to discuss them and find out if you have a gluten intolerance:

1. Anemia
2. Chronic fatigue
3. Malnutrition or vitamin deficiency
4. Abdominal pain
5. Bloating
6. Constipation
7. Diarrhea
8. Gas
9. Lactose intolerance
10. Vomiting

There are many more symptoms that you could be experiencing as a result of gluten intolerance. See the full list here on Celiac.org. The checklist is not a diagnosis tool. A proper diagnosis can only be made by your doctor.
What is Celiac Disease and Gluten Sensitivity?
Celiac disease is an autoimmune disorder found in some genetically predisposed individuals whose immune system is activated by gluten and then the immune system damages the small intestine.

It is estimated that 1 in 100 people worldwide are affected. Celiac.org says that two and one-half million Americans are undiagnosed and are at risk for long-term health complications.

Non-celiac gluten sensitivity (NCGS) is the condition diagnosed when celiac disease and wheat allergy have both been ruled out by a physician, but the patient still improves on a gluten free diet. Much about this condition is still unclear.

Blood tests are available to screen for celiac disease, but a positive small bowel biopsy is required to confirm the diagnosis. 
Should Everyone Eat Gluten Free?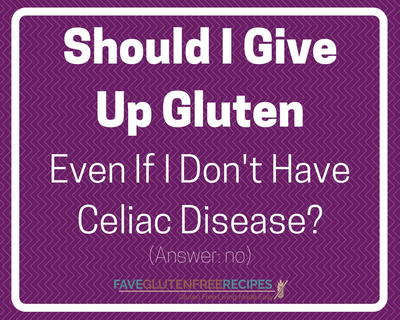 The only people who should eat a completely gluten free diet are those who have been advised by their doctor. Don't start a gluten free diet without doctor confirmation. Even if you suspect you have celiac, if you start a gluten free diet before being tested, it'll be harder to diagnose you definitively. 

Read more in our article: Should I Give Up Gluten Even If I Don't Have Celiac Disease?
Spoiler alert: it's not a fad diet.
Can Eating Gluten Free Help Me Lose Weight?
Not necessarily. A gluten free diet is only recommended for those with celiac disease and other gluten-related disorders. As I've said a few times in this article already, if you suspect that you might have a problem with gluten, you should consult your doctor as soon as possible before starting a gluten free diet. 

If you don't have a gluten sensitivity, eating a well-balanced diet and exercising regularly is the key to being healthy and possibly losing weight. There's no health reason for cutting out gluten from your diet unless a doctor has told you to do so.
What If I Accidentally Eat Gluten?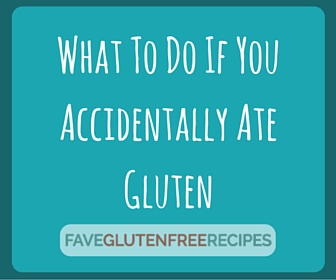 There's not a lot that you can do other than wait. You'll probably feel sick, so like any other time you feel sick, rest is best. If you can afford to do so, take time off of work or school. If not, try to lessen your workload. Go to bed earlier so your body can naturally repair itself during sleep.

Drink plenty of fluids. Water will flush toxins out of your body, so be sure to stay hydrated. 

Keep an eye on your dairy intake. Your intestines will be hypersensitive and they may not react well to dairy for a few days. 

Eat "safe" foods. Eat naturally gluten free foods while you're recovering from gluten exposure. This isn't the time to "take a chance" on a new food or restaurant that claims to be gluten free

Read more in our article: What to Do If You Accidentally Ate Gluten.
What Does "Gluten Free" Really Mean on a Product Label?
In August 2013, the FDA ruled that for a product to be labeled as gluten free, it must either not involve any gluten-containing ingredients, or if it does have gluten-containing ingredients, the product must be processed to remove gluten and the final product must contain less than 20 parts per million of gluten. 

Be sure to read your product labels carefully before trying them.
Gluten Free Breakfast Recipes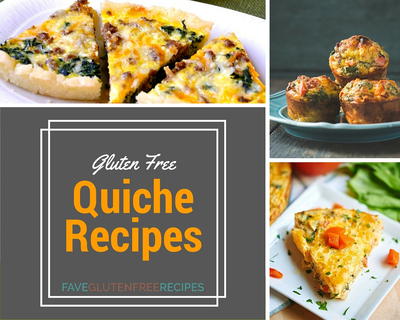 Start the day off right with some of these gluten free breakfast recipes. There are plenty of breakfast recipes that you can make ahead of time, so even if you're constantly busy, you can still eat the most important meal of the day.
Gluten Free Dinner Recipes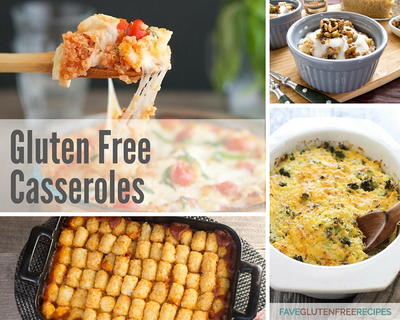 Going out to eat when you're gluten free can be really difficult unless it's a restaurant that is designed for gluten free food. If you have a severe gluten intolerance, you'll find yourself in the kitchen most nights for dinner.

We have plenty of gluten free dinner recipes that will make your meal planning much easier. All of these gluten free recipes are easy to make and delicious!
Gluten Free Recipes for Kids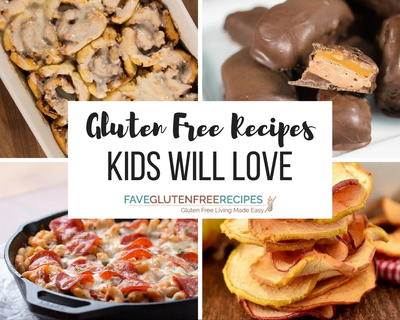 It can be extra difficult to find gluten free recipes that your kids will eat. If you and your kids have to eat gluten free, then try some of these kid-friendly gluten free recipes. 

Your kids are going to love these gluten free recipes. You can even make cooking a family event and have your kids help you in the kitchen.
Gluten Free Bread Recipes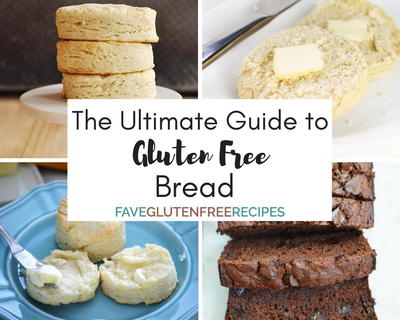 Once you've been diagnosed with a gluten sensitivity, you have probably resigned yourself to a breadless existence. While it's true that you can't eat regular bread anymore, you can still make gluten free bread.

We've collected some of the best gluten free bread recipes on the internet so that you can still enjoy sandwiches and dinner rolls. You no longer have to avoid bread because you can make it yourself!
Gluten Free Dessert Recipes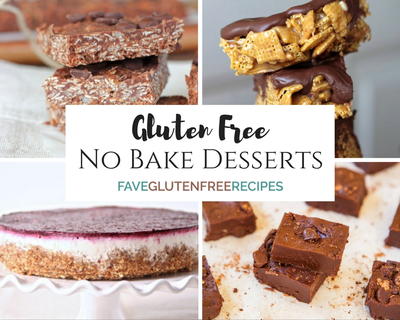 Being gluten free is hard enough without having to avoid your favorite desserts as well. Satisfy your sweet tooth with these gluten free dessert recipes.

From gluten free cake to candy to no bake desserts, we have you covered when it comes to sweet things you can make yourself.
Gluten Free Diet Tips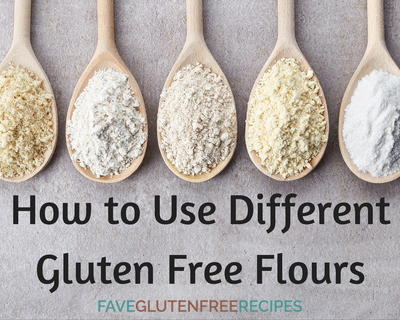 You probably still have a lot of questions about eating gluten free, which is why we collected some of our best gluten free diet tips for you.

We have tips from our best bloggers and advice on what gluten free flour to use. If you have any questions that we haven't answered yet, let us know in the comments below and we'll do our best to help!
If you're a gluten free foodie, you're probably also a professional at scouring food labels to double-check for sneaky gluten ingredients. There are a lot of foods and ingredients that don't contain gluten that you may assume do or vice versa. The list below may help clear up some confusion on certain ingredients that may have gluten origins. Tricky Gluten Free Ingredients
What questions do you have about being gluten free? Let us know in the comments below!
Free recipes, giveaways, exclusive partner offers, and more straight to your inbox!
Tags / Related Topics
Your Recently Viewed Recipes
Images from other cooks

Something worth saving?
SAVE your favorite recipes
ADD personal reminder notes
QUICKLY reference your recipes